About Us
In
1996
, the
Rio International Company
was established. The foundation stone of our venture was laid as a
manufacturer
and
supplier
of
Clutch Cylinder Assembly, Clutch Cylinder Kit, Tie Rod End, Center Bearing Rubber Assembly, Universal Joint Cross, Automotive Filters, Engine Mounting
, etc. We have a greater understanding of customers needs than any other company in the domain. At our unit, we have hired a team of experts that is dedicated to provide customers with high-quality products. Our extensive knowledge and experience in design & production engineering enables us to react rapidly to market changes and our clients specific requirements. Our team is working hard to build our global relationships and most importantly, to expand and increase our vertical of auto parts with the greatest quality products. We are also working to expand our quality product range and reach to customers from different ends of the globe.
Infrastructure
Depending on our nature of business, we have installed suitable machines in our production house. These installed facilities enable us to bring the best for clients and accomplish the operations in smooth manner. Our infrastructure has a great role to play in our success of our company without its support, it would not have been easy for us to grow and meet requirements of customers.
Mission and Vision
Through innovation, quality, and commitment, we aim to establish strong relationships with clients, we always listen to our customers and try to impress them with our exceptionally well product range such as
Clutch Cylinder Kit, Center Bearing Rubber Assembly, Automotive Filters,
etc. Our vision is to build a global and international network of relationships. Further, we are looking forward to expand our vertical venture into numerous vehicle parts. We are also planing to launch the filter and gasket range.
Our Goal
Since
1984
, we have been working in the industry with various trademarks. Our goal is to provide high-quality, low-cost products and services to our customers. Our goal is to be a reliable business partners to flourish and stand out from the competition. We are excited to work with the manufacturing industry even more closely in the future to solve emerging difficulties.
Why Us?
We offer a complete line of parts for all three-wheeler, four-wheeler, truck, and trailer applications. All of the goods are strictly manufactured by us as per the industry norms. Furthermore, we produce products based on drawings and samples provided by customers. The below-mentioned are some reasons that makes us an ideal match to have business deals:
Ethical practices
Fair deals
Reasonable rates
Quality-centric approach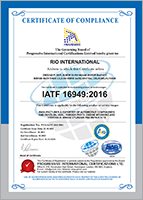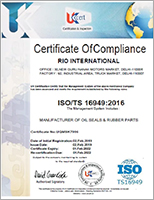 Read More